Full 1
Sustainable Solutions in Finance & Regulatory
Is your organisation future-proof?
If you had to choose between financial strength and financial resilience, which one would you choose? When you choose BrightStone Group, this isn't a choice you have to make – we know that you can have the best of both worlds. That's why we'd love to support you in developing a healthy, resilient finance organisation that's strong, stable and future-proof.
Never look back
We can ensure you're not stuck looking back over your shoulder, but working towards your future. We do this by focusing on unlocking and interpreting important financial control data. The result? Confident and effective decision-making.
Let's get acquainted
Are you ready to future-proof your finance organisation? Send us your contact information using the form on this page and we'll reach out to you as soon as possible.
Nationale Nederlanden
Sunweb
Abn Amro

Aegon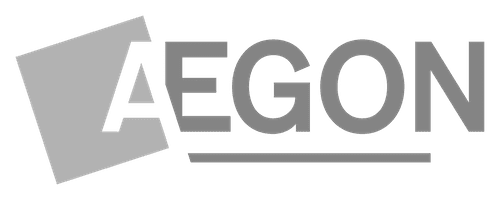 APG
BrightStone Experts
We're passionate about sharing knowledge everyone benefits from. BrightStone Group has the knowledge, experience and talent to help you improve and take you from mere aspirations to results. Our consultants help you optimise your finance organisation and no issue is too difficult to overcome. Whether it's financial control, ESG reporting or accounting, BrightStone Experts always know how to make a difference.
Our professionals are never done learning. Regardless of how impressive someone's professional resume is, staying up-to-date on the latest and greatest is always worthwhile. By continuously investing in our Bright experts, we ensure they can easily adapt to changes in your industry or organisation. That's why we offer specialised workshops, complete education programs and traineeships, including our Potential Program. This not only allows our experts to improve their knowledge and develop and improve vital soft skills but it also aides in their personal development process.
Slide
Working as Client Service Officer
"I appreciate BrightStone Group as a diverse and inclusive employer. The team is a group of individuals with different backgrounds, skills, gender, race, age and more. I like the culture and open communication appeals to me."
Slide
"BrightStone Group sprak mij meteen aan door de open cultuur; iedereen gaat hier heel makkelijke en fijn met elkaar om. Bij BrightStone Group krijg ik de kans om mijzelf te ontwikkelen door het training- en opleidingsprogramma."
Slide
Corporate Recruiter bij BrightStone Group
Er is onwijs veel mogelijk bij BrightStone Group en ik zie ik dat mijn bijdrage wordt gewaardeerd! Ik volg het High Potential Programma, wat voor mij nu al een toevoeging is op mijn persoonlijke en professionele groei.